Betsy Ross, LICSW, CGP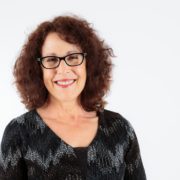 Betsy Ross, LICSW works with couples, families, and individuals as a divorce transition and relationship coach, family and divorce mediator, and a licensed psychotherapist. For the over 30 years, Betsy has helped individuals, couples and family members to talk to each other more, fight less, and improve their ability to address issues and problem solve together. Betsy's training in three different specialties: psychotherapy, coaching, and mediation has provided her with a large repertoire of tools to choose from when working with clients to improve their relationships (personal as well as professional) and transition successfully through the "lumps and bumps' of major life shifts (such as ending a marriage or making a career change) toward a more satisfying and successful future.
Divorce Mediator
Betsy Ross is also an experienced and effective Divorce Mediator. Want information on the type of divorce mediation services Betsy provides?
 
Learn More:
DivorceMediationStrategies.com
Betsy is also a frequent blogger on divorce and family related issues at these online publications:
Workshops & Appearances
Ms. Ross has been interviewed on radio and television, and has lectured and brought seminars and workshops to numerous organizations and universities, including:
Boston College's Graduate School of Social Work
MIT's Family Resource Center
Harvard Medical Center
Boston Center for Adult Education
AGPA 2010 Annual Conference for Group Psychotherapists in San Diego, CA
Author & Trainer
Ms. Ross has authored articles on collaborative coaching, including, The Art of Holding Effective Collaborative Meetings which was published in the Fall 2007 issue of the Collaborative Law Journal of the Massachusetts Collaborative Law Council.
Betsy's work also includes providing training to master's level social workers in divorce coaching and collaborative divorce. She particularly enjoys working with other therapists and counselors and teaching them how to transfer their clinical talents into effective coaching skills.