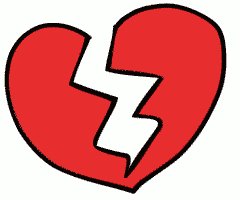 How to Pick the Right Divorce Professional
What's the best way to end your marriage? 
Well, you could send a subscription of Divorce Magazine to your spouse, or you could scatter the business cards of several divorce attorneys, like rose petals, across your bed, or you could paint a yellow line down the middle of every room in your house and label each side "Yours" or "Mine". A better way to end your marital relationship, however, is to begin a new relationship… no, not with a new partner, but with a Divorce Coach, a Mediator/Co-Mediators, or a Collaborative Attorney. Choosing the right Divorce Professionals takes skill and some luck and ranks way up there in importance, maybe as high as choosing the right mate, don't you think?
The right Divorce Professionals can assist you in getting the help you need to: Begin thinking about what you'd like your life after marriage to look like, figure out what kind of support and resources you and your children will need in the days ahead, and outline a road map for the process. By now you may have heard of 'Mediators',  'Collaborative' Divorce Attorneys, and 'Divorce Coaches'. But how do you find the right one for you?
How do you find the right Divorce Professional for you?
1) Do a Search
To begin, ask around or 'google'  for Divorce Caoches, Mediators, and Collaboratively trained Lawyers in your area. Take some time to look at a few websites that feature these professionals. As you do, read their home page carefully and have a look at some of their blog articles, too. Then think about the tone or feel of what they are saying. This may give you some clues to their style and their approach to the work (every divorce professional has their own, unique way of working).  For example, did their writing leave you with the impression that:  'Divorce is war, and I will 'win' for you at all costs' or 'Let's work together for the good of your family' or 'Let's have a conversation and see if I can help you'. Each of these represents a very different approach to the work so make sure you are aware of the message a particular professional is sending out, right from the start.
When receiving referrals from people you know about a particular professional, be sure to ask questions about how this person worked with them, what their style was, and if they seemed very knowledgeable or experienced or newer to the field.
2) Ask for a consultation
Consider scheduling a consultation with one or two practitioners (many professionals offer a free or low fee consultation to new clients). You will be amazed at how much you can learn just by meeting with a divorce professional face to face. Remember… you are interviewing to see if you might be able to have a good working relationship with this person. If you don't think it will work out, then move on!
3) Ask yourself these three questions after the "interview"
Was the Mediator, Collaborative Professional (Attorney or Coach), or Divorce Attorney easy or difficult to make initial contact with? Did you reach them easily when you called or emailed? Did they call you back or answer your email promptly? Pay attention to how available this person is because you want someone who will be reachable and responsive once you begin working together.
Did they listen to what you were saying? Did they make eye contact with you? Did they check-in with you to demonstrate that they were listening and understood what you were trying to say? Were they distracted while you spoke or were they focused on you?
How did it feel to sit with them?  Did you have the sense that they were  truly engaged or did it feel like they were watching the clock? Is this the kind of person you might be able to talk with honestly about what you really want? Did this person help you to feel confident that you can successfully get through the divorce process and address all of the issues that need to be addressed? Were they open about what their fees are, how long the process might take, and what you should expect?
Need more Information? Contact Us for an appointment. We can help you learn more about the different types of divorce processes, identify your goals, talk to you about how a divorce coach, mediator, or collaborative attorney can help you, and outline potential next steps for you and your family in the journey forward.
https://betsyrosscoaching.com/wp-content/uploads/2011/10/broken-heart.jpg
200
240
Betsy Ross, LICSW
https://betsyrosscoaching.com/wp-content/uploads/2015/09/brc-logo-450-300x122.jpg
Betsy Ross, LICSW
2013-08-05 03:00:17
2019-02-24 02:22:51
How to Pick the Right Divorce Professional