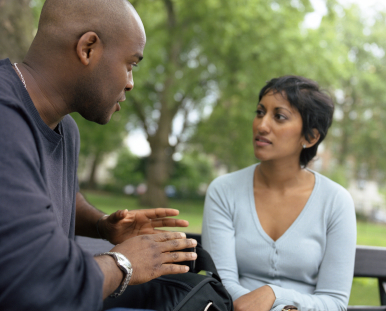 Should Divorcing Couples Try To Negotiate On Their Own?
In between collaborative divorce or mediation sessions, should you and your spouse try to come to agreement on issues at the dining room table? "No", says guest blogger Dick Price in his new article, "Why You Shouldn't Negotiate With Your Spouse" which appeared in the most recent edition of Mediate.com.
While Mr. Price raises many valid points, I disagree. My hope is that by undergoing the collaborative divorce or divorce mediation process, soon-to-be-ex's will learn effective negotiation techniques they can use now and in the future. Encouraging clients to research and practice sound negotiation techniques, both inside and outside of the negotiation room, can help.
Even under the best of circumstances (and armed with the best of all co-parenting plans) ex-spouses will undoubtedly face issues they disagree on from time to time. Learning the skills and techniques needed to settle their own disagreements and disputes is beneficial and can ultimately save co-parents significant amounts of time and money and promote greater harmony and satisfaction for all within the new family units.
Experiencing good negotiations in the divorce process can be a pivotal first step in helping co-parenting spouses work better together, moving forward. In fact, on more than one occasion, divorcing co-parents have acknowledged their sense that if they had observed,experienced, or learned the negotiation techniques used by the divorce professionals sooner, they might not have had to divorce! We can provide our clients with a good foundation for working through conflict that can benefit them well beyond the divorce process and into the years of co-parenting that follow.
https://betsyrosscoaching.com/wp-content/uploads/2012/09/negoitiating.jpg
311
386
Betsy Ross, LICSW
https://betsyrosscoaching.com/wp-content/uploads/2015/09/brc-logo-450-300x122.jpg
Betsy Ross, LICSW
2012-09-12 14:06:49
2019-02-24 02:27:19
Should Divorcing Couples Try To Negotiate On Their Own?