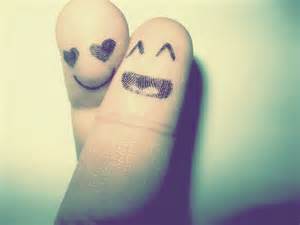 Want To Live Longer? Think "We" Instead of "I"!
It may be true that "Money makes the world go round", but social connections: relationships with colleagues, peers, and in the community, make us live longer! In Jane Brody's Personal Health column (New York Times, March 27, 2012) she states that "In study after study…people in loving relationships with spouses or friends were healthier than those lacking this intimacy, even when the latter had healthier living habits. Clearly, good relationships, friendships and intimacy lead to a longer and better life for everyone.
Based on the book, "Healthy at 100" by John Robbins, Brody states that research on the relationship between social connection and longevity is compelling as one study of 7,000 men and women in California led by Lisa F. Berkman, a Yale epidemiologist, found that people who did not have social connections were three times more likely to die over the study's 9 year research period than those who had strong social relationships and connections. Most interestingly, Dr. Berkman found that those who lived unhealthful lifestyles but had good social relationships actually lived longer than those with healthy lifestyles but poor social ties.
How great to know that what I've always suspected may actually be true: sitting around with good friends, even if you are enjoying a big fat steak, cheeseburger and fries or creme brulee while doing so, is good for you. It will most certainly help you live better and now it's clear that it will also help you to live longer!
https://betsyrosscoaching.com/wp-content/uploads/2012/03/relate.jpg
225
300
Betsy Ross, LICSW
https://betsyrosscoaching.com/wp-content/uploads/2015/09/brc-logo-450-300x122.jpg
Betsy Ross, LICSW
2012-03-27 17:09:55
2019-02-24 02:31:35
Want To Live Longer? Think "We" Instead of "I"!